Brandon, Caden and Duncan have grown up around music all their life with their dad, award-winning banjo player Kipper Stitt.  Kipper is one of the founding members of Pine Mountain Railroad and toured across United States and Canada. Kipper enjoyed every moment of performing but he missed his family when gone on the extended trips.  He decided when the kids were young that they were his biggest priority so he came off tour to ensure time with them. He has dreamed for years of his sons joining him on stage.  He wasn't sure that dream would be a reality since his sons first showed musical interest in other genres while learning saxophone, electric guitar, and keyboard.  Now that they are older, Kipper's sons have joined him in the bluegrass scene.  They have already made a splash in the bluegrass world, performing in several states and at several notable venues and festivals.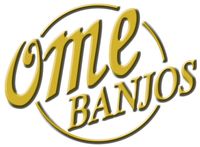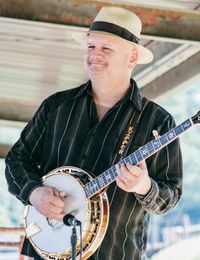 Kipper Stitt lives in Corryton, TN with his wife Cindy and his youngest sons - Caden and Duncan.  Kipper began playing banjo at the age of twelve and he has performed professionally since the age of 14, performing with Marty Raybon (of the legendary country band Shenandoah) in his earlier years.  Kipper co-founded and had great success with Pine Mountain Railroad, which was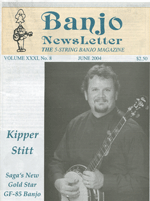 nominated for IBMA Emerging Artist of the Year twice in 2003 and 2004 and was awarded California Bluegrass Association Emerging Artist of the Year in 2002. They performed all over the United States and in several countries, including Canada, Mexico, and the Bahamas.  They recorded with the well-known record label CMH Records and several of their songs reached the top in the bluegrass charts.  His music has been featured on many television stations across the United States and Canada, including CBS Primetime.  Kipper is sponsored by OME Banjos and was featured on the cover of Banjo Newsletter in June, 2004.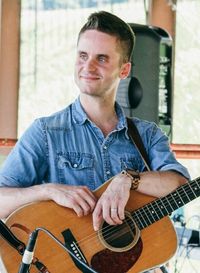 Brandon Stitt lives in Knoxville, TN with his wife Megan and sons Avery and River.  Brandon has shown musical gifts from a young age singing, playing the saxophone, keyboard, mandolin, and guitar throughout the years.  He has an amazing amount of talent and can pick up just about anything and play it.  He also plays the keyboard in his church worship band.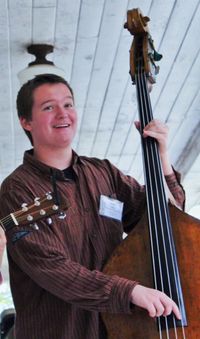 Caden Stitt is 16 years old and although he's only been playing the bass for about three years, he has an outstanding ear for music and picks it up quicker than most. He has trained with both electric and upright bass with the fantastic jazz and classical bass player Daniel Shifflett.  Caden plays the electric bass in the youth band at his home church and has played piano for several years as well.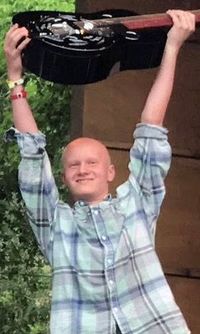 Duncan Stitt is the award-winning dobro player for the group at only 14 years old and has been playing the dobro for about three years.  His renowned dobro teacher Phil Leadbetter said that he's not seen anyone learn as fast!  Duncan received the annual Houston Caldwell Scholarship to ResoSummit 2016, and he won the Dobro competition at the internationally-renowned bluegrass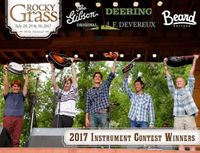 festival RockyGrass 2017 in Lyons, CO.  He won the competition at 13, making him the youngest person to ever win any instrument competition in the 45-year history of the festival.  He has been featured in Bluegrass Today, AustralianBluegrass.com, and on dozens of television stations all across the country.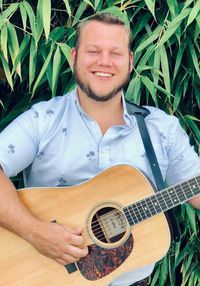 Preston Fenoglio was born in Brooksville, FL and raised in Knoxville, TN.  Preston began playing guitar at 15 years old in North Carolina, where he occasionally played with well-known bluegrass group Mountain Faith Band of America's Got Talent fame.  In 2008, Preston moved back to Knoxville to attend bible school.  While in Knoxville, he has played with various bluegrass and gospel groups including The Holloway Sisters and Outta the Blue, and The Shultz Family.  Preston is an active member of his church, where he is a worship leader.  He is also a mortgage lender and his hobbies include hiking, fishing, hunting, sports, camping, and of course, playing the guitar!